---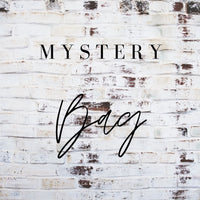 3 items for the price of 1! Each bag will have 3 items.  
NO RETURNS/EXCHANGES.
NO DISCOUNTS MAY BE USED.
Bags will all have the same value, and will contain a possible mix of tops, bottoms, dresses & accessories. 
Grab Bags may contain items from a mix of seasons, and/or exclusive items that are not available on the site for sale. There is no guarantee that you won't get an item you already have.